Advanced Mobility Fuels Summit 2024
Additional Levers to Electrification for Realizing Net-Zero from Mobility
Date: Thursday, March 21, 2024
Venue: The Sheraton Detroit Novi Hotel. 21111 Haggerty Rd., Novi, MI 48375
Format: In-Person

The transition to electrification, particularly powered by green electricity, stands as a crucial step in mitigating temperature increases and combatting climate change. However, the substantial existing global vehicle fleet poses a significant challenge. To address this, synthetic fuels and hydrogen-based systems emerge as promising solutions that can substantially contribute to minimizing the environmental impact of mobility. The upcoming ITB conference serves as an invaluable platform for participants to navigate this dynamic landscape, delving into the latest trends and technologies in fuel-based powertrains, storage, and delivery systems. Join us in exploring innovative approaches towards a more sustainable future for mobility.
View a List of Proposed Presentation Topics/Themes
Interested to be seen and heard? Participate as a presenter, sponsor, and/or exhibitor. Use our long-established global platform to discuss your developments center stage, showcase your technologies, drive business discussions, create valuable touch points with your customers, and collaborate with industry leaders.
Click the links on the right for complete details and please contact Bryan Eldredge, Program Director with any questions or to secure your 2024 participation.
Email: beldredge@itbgroup.com / Phone: +1 248-380-6310.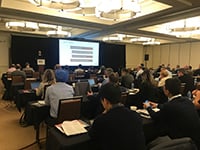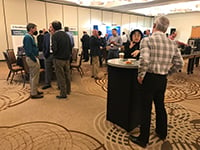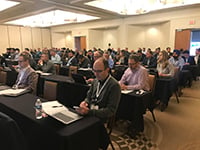 NOTE: ITB will photograph the conference for promotional purposes. By participating in the conference, you grant ITB permission to use your likeness in any/all conference related promotions.