New Cabin Technologies 2021
In 2021, The ITB Group has now provided research that details the future anticipated changes in our industry from trends to technology to vehicle interior content at OEMs in multiple geographic regions .
ITB has identified shifts for interior systems, surfaces, and electronics, and will work with multiple teams at the subscribers' organization to ensure insight is delivered effectively. We are addressing "next wants" in cabin development that are increasingly dependent on e-power:
Smart surfaces in all technical iterations and materials
Improved occupant experiences which encompass physical and emotional comfort
New cabin features enabled by electrification
ITB's research is primarily based on direct interviews with OEMs, tiers, and other key experts. We have completed over 100 interviews globally with a focus on the Chinese and German participants who are early adopters of new technologies and trends. ITB also tapped into developments at promising new and traditional OEMs and major suppliers.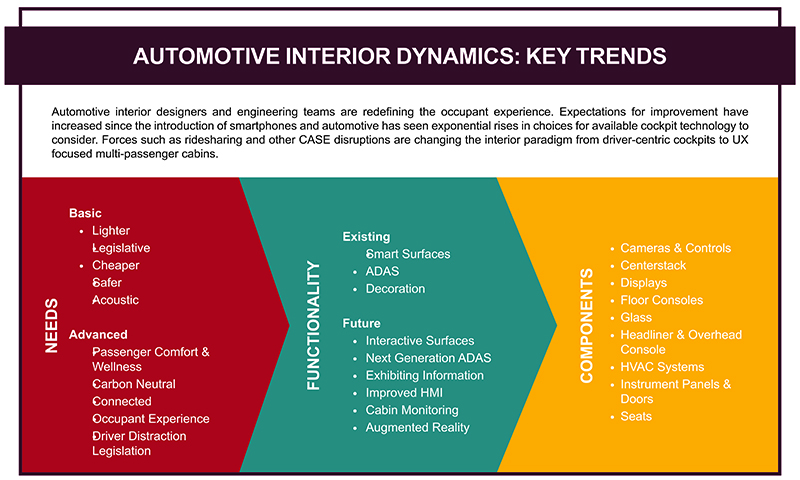 This report is available in two formats: a static copy in paper or PDF plus a dynamic edition including one year of updates regarding markets, technologies, supply base, and regulations.