Subscribe to The ITB Group's monthly visualization of announcements from the global automakers. Understand trends in several fast-evolving vehicle domains which interlink OEMs' engineering, sourcing, and marketing. Based on ground truth and synthesis by ITB, OEM Watch is a visual tracker of OEM movements in: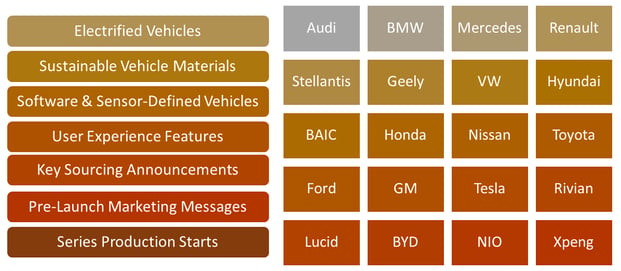 Service Features:
Monthly poster, Arch C dimensions (46 cm x 61 cm; 18 x 24 in.)
Period of 12 months (first delivery July 2023)
Available insight activities:

Monthly 15-minute Zoom walkthrough OR
Two semi-annual briefings OR
Annual synthesis report
For questions or more information please contact Mr. Darren Nowak, Director, Research and Analysis at dnowak@itbgroup.com.