Report Inquiry -Trends in New Cabin Technology Integration
Publication: 2023
Format: Paper copy of the Report and four user specific licenses for use of the secured online PDF

In 2023, The ITB Group will complete new research that details the next anticipated changes in our industry. These include the impact of converging consumer desires and technological developments on vehicle interior content at OEMs worldwide.
ITB will assess the current development status for interior systems, surfaces, and electronics, and we will work with your organization to deliver the commercial and technical insights that your teams need. We are addressing the next wave of cabin development that prioritizes intelligent features and savvy synthesis of user experience. As both the industry and consumers change radically, we will decode trends and data to understand current priorities.
Our report can serve as a translator between OEM pull and Tier One initiatives, to create connections between all kinds of technologies. Intersections between software-defined logic and lighting, sensing, smart touch and radiant heating will be examined, so as to provide a groundwork to understand what to invest in and validate for. We will also turn to the sustainability vanguard to identify reduced footprint interior materials that the supply chain can deliver globally.
ITB's analysis and insights are primarily based on direct interviews with OEMs, tiers, other key experts, and our over 30 years of experience in automotive interior materials and technologies. We will complete over 100 interviews globally with a focus on Chinese and European participants who are in the forefront and permanently scouting new technologies and trends.
Sample Topic Map of Micro Trends from 2022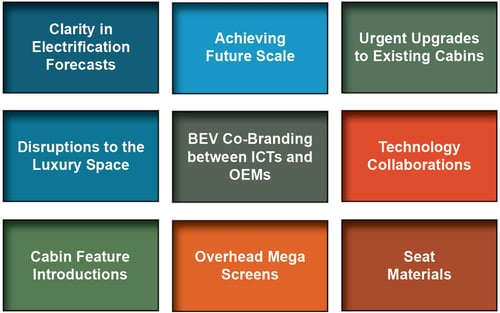 Source: The ITB Group, Ltd.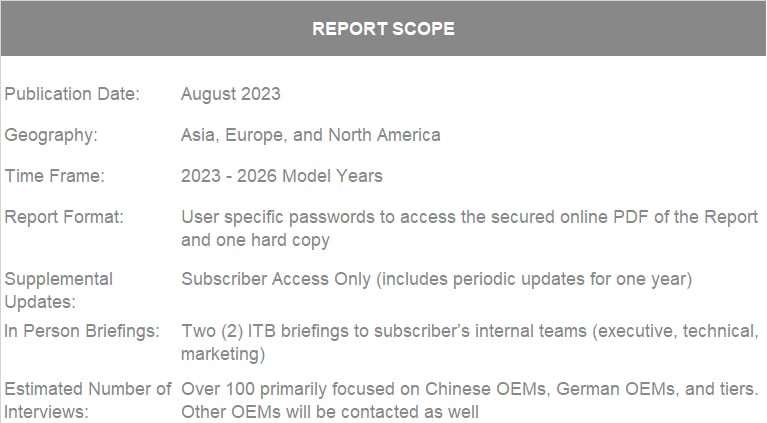 For questions or more information including the planned report scope and outline, please contact Darren Nowak, Director, Research and Analysis at dnowak@itbgroup.com.