Fuel Systems for Mobility China 2022 – 2022中国汽车燃料系统大会
举办时间:2022年10月26日-10月27日
Date: October 26 and 27, 2022
举办地点:上海宝华万豪酒店. 上海市静安区广中西路333号
Venue: Marriott Shanghai Parkview. 333 Guanzhong Road (West), Jing'an District, Shanghai China
赞助商 – Sponsors:

为期两天的ITB年度汽车燃料系统大会(前称汽车储能系统大会)是云集汽车行业专业人士的一场盛会。参会企业在会议中展示行业内革命性的技术,讨论影响行业的重要话题,推广工程解决方案,并与客户积极会晤交流。即刻报名参与,与超过200名汽车行业专家共同聆听10大环节共计23场技术演讲。借助ITB学习交流平台,您可与工程师同行或市场开发人员深度交流,也可在展厅观览工程创新与重要技术发展的应用。
您是否有兴趣参加我们的大会,获得更多商业机会,与客户建立有价值的联系,并与行业领导者合作?请报名赞助商和/或参展商,塑造贵司在我们充满活力的行业中的地位。点击右方链接了解详情。日程发布
The ITB Group's annual Fuel Systems for Mobility conference (formerly Automotive Energy Storage Systems) is a two-day premier event where automotive professionals assemble to showcase revolutionary technologies, discuss paramount topics impacting the industry, promote engineering solutions, and connect with customers. Sign up now to attend to join 200+ automotive experts as you immerse yourself in 23 technical presentations over 10 sessions. Leverage our learning environment to connect with like-minded engineers and business development personnel and gain access to the exhibit hall where key developments and engineering innovations will be on display. Program Agenda
Interested to participate in our event to gain exposure, create valuable touch points with your customers, and collaborate with industry leaders? Sign up now to become a sponsor and/or exhibitor and define your position in our dynamic industry. Click the links on the right for full details.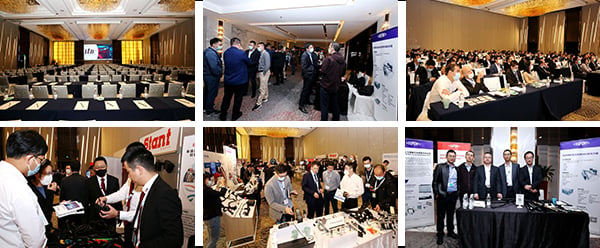 如有任何疑问,请联系:
For questions, please contact:
Ms. Diana Ma, Business Director – China, The ITB Group
Tel: +86 182-0611-8266 • Email: dma@itbgroup.com
or
Mr. Bryan Eldredge, Program Director, The ITB Group
Tel: +1 (248) 380-6310 • Email: beldredge@itbgroup.com
会

议日程

- CONFERENCE AGENDA DAY 1 - October 26, 2022
7:30 a.m.

签到 – 展会开幕

Registration - Exhibits Open

8:45 a.m.

欢迎及开幕致词

Welcome and Opening Remarks

Dr. Joel Kopinsky, Managing Director and Co-Founder – The ITB Group
燃油系统材料 - Fuel System Materials
9:00 a.m.

从传统塑料油箱和 SCR 尿素箱到电动汽车的材料过渡

Material Transition from Plastic Fuel & SCR Tanks to Electro-Mobility - LyondellBasell

9:30 a.m.

高性能聚合物在乘用车领域的广泛解决方案

High Performance Material Solutions for Passenger Vehicles– Evonik

10:00 a.m.

茶歇 - Networking Break
燃油蒸发控制 - Fuel Vapor Control
10:30 a.m.

快速电动化道路上的高效蒸发排放控制

Effective Evaporative Emissions Control on the Way to Fleet Electrification – BorgWarner

11:00 a.m.

浅谈活性炭混合/清洁燃料

A Brief Talk on Mixed/Clean Fuels with Activated Carbon – Ingevity
迈向净零移动 - Moves to Net-Zero Mobility
11:30 a.m.

产品端碳中和研究

Product Carbon Neutralization Study– PATAC

12:00 p.m.

午餐 - Lunch
油箱的发展 - Developments in Fuel Tanks
1:30 p.m.

标题待定

Title to be Determined – Plastic Omnium

2:00 p.m.

金属高压燃油箱未来发展

High Pressure Steel Fuel Tank Future Development – Anhui NEV Power

2:30 p.m.

注塑成型燃油箱

Injection Molded Fuel Tank – Roechling

3:00 p.m.

混合动力汽车塑料高压油箱成本优化的持续精进

Continued Evolution of PHEV Plastic Fuel Tank Systems towards Cost Efficiency – TI Fluid Systems

3:30 p.m.

茶歇 - Networking Break
燃油系统零部件发展 - Fuel System Component Developments
4:00 p.m.

适用于插电式新能源汽车的燃油系统压力控制产品

Fuel System Pressure Control Products for Plug-in New Energy Vehicles – DEV

4:30 p.m.

适用于混合动力及传统内燃机的油箱泄漏快速精确检测压力传感器

Pressure Sensor Solutions for Fast and Accurate Leakage Detection in Fuel Tanks of Future Hybrids and ICEs– TDK

5:00 p.m.

汽车燃油泵控制器(FPCM)的开发

Development of a Fuel Pump Controller (FPCM)– Hyundai

5:30 p.m.

闭幕致词 - Closing Remarks
会

议日程 -

CONFERENCE AGENDA DAY 2 - October 27, 2022
7:30 a.m.

签到 – 展会开幕

Registration - Exhibits Open

8:45 a.m.

欢迎及开幕致词

Welcome and Opening Remarks
氢燃料的前景 - Prospects for Fuel Hydrogen
| | |
| --- | --- |
| 9:00 a.m. | The Carbon Intensity of Hydrogen: What Moves the Needle?– GTI Energy |
新移动塑料 - Materials for New Mobility
9:30 a.m.

高性能生物基 PA11 在储氢及输氢领域的应用

High Performance Bio-based PA11 Solutions in Hydrogen Storage and Pipeline – Arkema

9:50 a.m.

新能源汽车电池及热管理系统创新解决方案

Innovative Solutions for EV Battery and Thermal Management – DuPont

10:20 a.m.

第一款长链尼龙 Rilsan® PA11 持续领导新能源汽车市场的可持续创新发展

Rilsan® PA11 - the First LCPA Continues Leading Innovations in xEV Market for Its Sustainable Development – Arkema

10:40 a.m.

茶歇 - Networking Break
车载氢气输送 - On-Board Hydrogen Delivery
11:15 a.m.

高温耐热聚酰胺树脂 PA9T 在汽车管路系统和燃料电池电堆的应用

Heat-resistant Polyamide Resin GENESTAR™ PA9T and Its Application for Automotive Tube and Fuel Cell Stack – Kuraray

11:45 a.m.

混合动力及氢能源汽车的创新产品介绍

Innovations for Hybrid and Hydrogen Vehicles – Norma

12:15 p.m.

应用于燃料电池车的管路系统

The Line System Applied on Fuel Cell Vehicle – Voss

12:45 p.m.

午餐 - Lunch
车载储氢 - On-Board Hydrogen Storage
2:00 p.m.

调压阀助力氢能产业发展

Regulator Facilitate Hydrogen Industry Development – Emerson

2:30 p.m.

针对用于燃料电池车和氢气配送的4型复合材料压力容器的高效经济储氢解决方案

Cost-effective Hydrogen Storage Solutions Based on Type 4 Composite-overwrapped Pressure Vessels for Fuel Cell Electric Vehicles and Hydrogen Distribution – Hexagon

3:00 p.m.

标题待定

Title to be Determined – Plastic Omnium

3:30 p.m.

茶歇 - Networking Break
中国迈向清洁移动 - China's Moves to Clean Mobility
4:00 p.m.

车用大功率燃料电池系统发展机遇与挑战

Development Opportunities and Challenges of High-Power Fuel Cell System for Vehicles – SANY

4:30 p.m.

新能源汽车产业发展特征及未来双积分管理趋势

Features of NEV Industry Development and Future Trend of CAFC and NEV Credits Management – CATARC

5:00 p.m.

闭幕致词 - Closing Remarks