Sustainable Product Commercialization
Sustainable product development and commercialization are strategic priorities for progressive OEMs and Tier suppliers. These initiatives go hand-in-hand and feed innovation at many levels by representing considerable opportunities. The ITB Group has developed a systematic approach to assist OEMs and Tiers with the successful commercialization of sustainable products.
ITB's Activities Centering on Sustainability Include:
Sustainable Product Commercialization (SPC) – A Retainer Service
Start-up Mentoring
Circular Thinking:

Circular thinking views the economy as an ecosystem of businesses, shifting away from throughput as a measure of economic health and focuses on the optimization of the system as a whole. It is no longer just about procurement, but focused on coordination and collaboration across the industry, starting with feed stock for various polymers.

Renault + Indra + Synova + Shredder Partners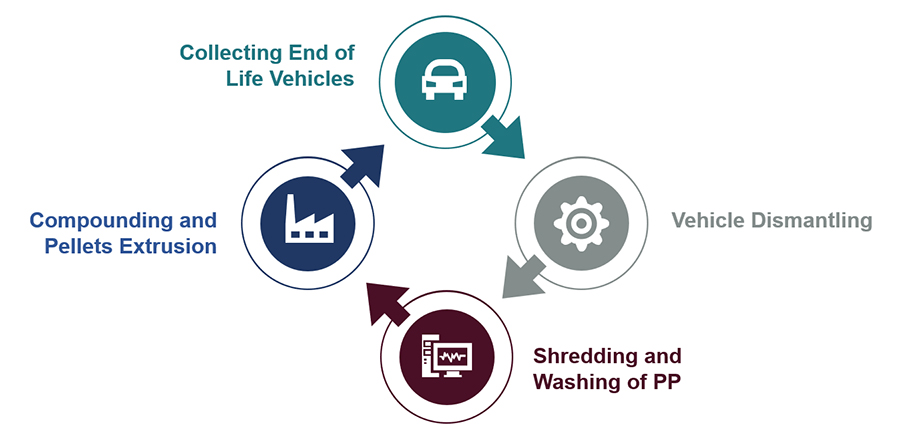 Remanufacturing uses significantly less energy to produce each product compared to production of new products. Industry experts estimate 55% less energy is used.
Sustainability can touch every step of manufacturing and assembly of a part. ITB's focus is on processes and materials, our DNA. Some of our Tier One clients think of sustainability drivers as it relates to their job function and the definition expands to product end-use as the individuals' responsibility expands and moves to higher levels; however, they all target materials and reducing manufacturing carbon footprint.
Sustainability as Understood by Tiers:

ITB's Retainer Service – Sustainable Product Commercialization: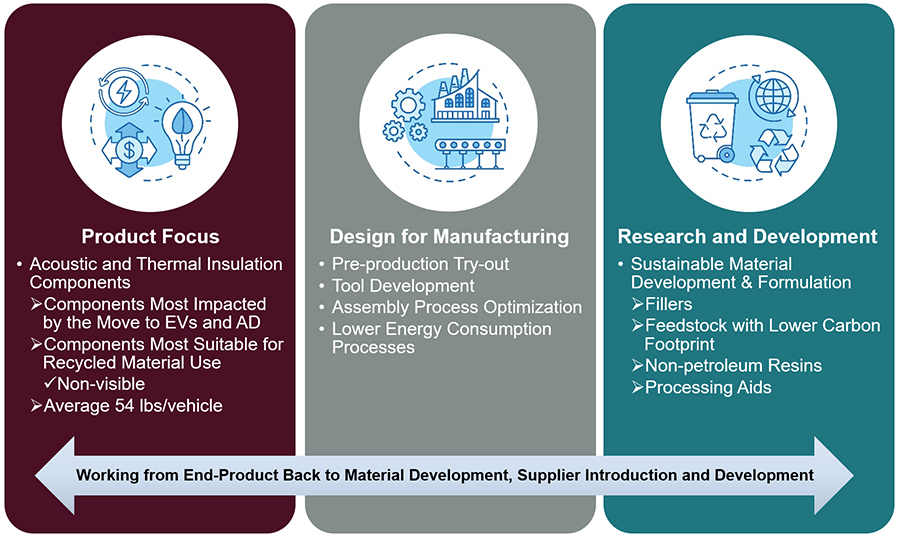 Source: The ITB Group, Ltd.
For more information, please contact:
Mitra O'Malley, Managing Director and Co-Founder
Sustainability, Interiors, Exteriors, and Acoustics